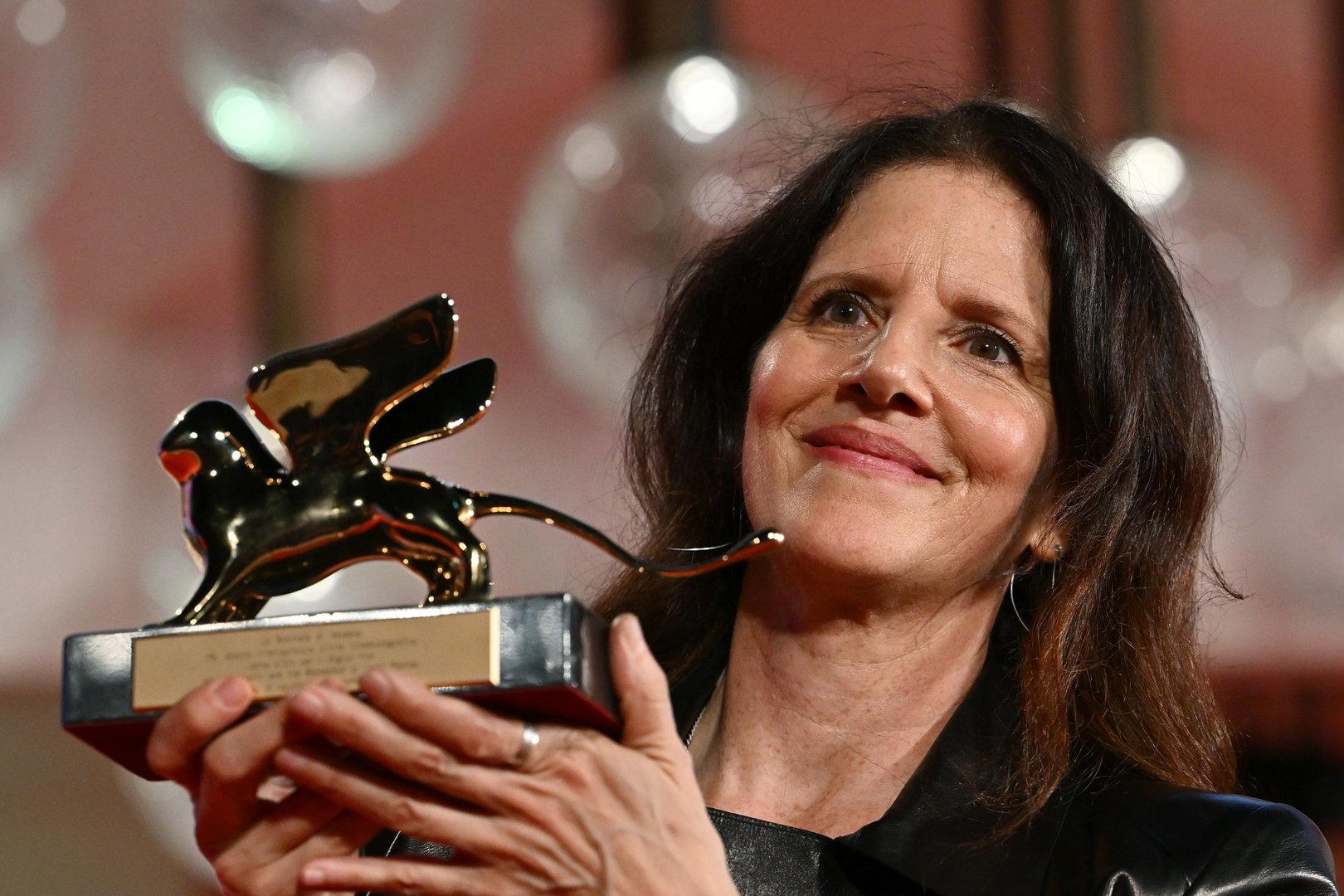 Jury 79. Festiwalu Filmowego w Wenecji podjęło zaskakującą, ale znakomitą decyzję: Złotego Lwa powędrowała do Laury Poitras i jej znakomitego dokumentu "Całe piękno i rozlew krwi".
Reżyserka, która otrzymała Oscara za dokument Edwarda Snowdena Obywatel Czwórka, zdobyła uznanie jury pod przewodnictwem Julianne Moore poruszającym portretem znanej fotografki Nan Goldin. W centrum uwagi znajduje się jednak nie tylko historia życia Goldin, ale także jej polityczny aktywizm: Goldin mocno angażuje się przeciwko farmaceutycznej dynastii Sacklerów, która świadomie wywołała epidemię opioidów w USA za pomocą uzależniającego środka przeciwbólowego Oxycontin. Publicznie jednak członkowie rodziny wydają się być wielkimi mecenasami i zainwestowali ogromne sumy w międzynarodowe instytucje artystyczne, takie jak Muzeum Guggenheima w Nowym Jorku. Dzięki interwencji Goldin i jej towarzyszy broni pieniądze Sacklera w dużej mierze wypadły z łask.
Wspaniały dokument Poitras to doskonałe połączenie intymnego portretu Nan Goldin z wyraźnym przykładem skutecznej strategii politycznej. Film Laury Poitras jest drugim, po Innym Rzymie Gianfranco Rosisa, dokumentem, który zdobył Złotego Lwa w Wenecji.
Australijska Cate Blanchett otrzymała nagrodę dla najlepszej aktorki: w wielokrotnie nagradzanym dramacie Todda Fielda "Tár" gra dyrygenta, któremu postawiono zarzuty nadużyć.
Colin Farrell zdobył nagrodę dla najlepszego aktora za rolę w czarnej komedii Martina McDonougha The Banshees of Inisherin. Colin Farrell gra twardo stąpającego po ziemi Irlandczyka, którego nagle rzuca jego najlepszy przyjaciel (Brendan Gleeson).
Włoski reżyser Luca Guadagnino otrzymał Srebrnego Lwa dla najlepszego reżysera za skandaliczną historię kanibali "Bones and All" z Timothée Chalametem.
Nagroda specjalna jury trafiła do irańskiego reżysera Jafara Panahi, który od lipca przebywa w więzieniu za wstrząsający dramat Bez niedźwiedzi. W nim Panahi gra wersję samego siebie, tworząc film o parze, która w trudnych okolicznościach chce opuścić Iran.
Wreszcie, Wielka Nagroda Jury trafiła do francuskiej reżyserki Alice Diop i jej imponującego debiutu reżyserskiego o mordercy małych dzieci.