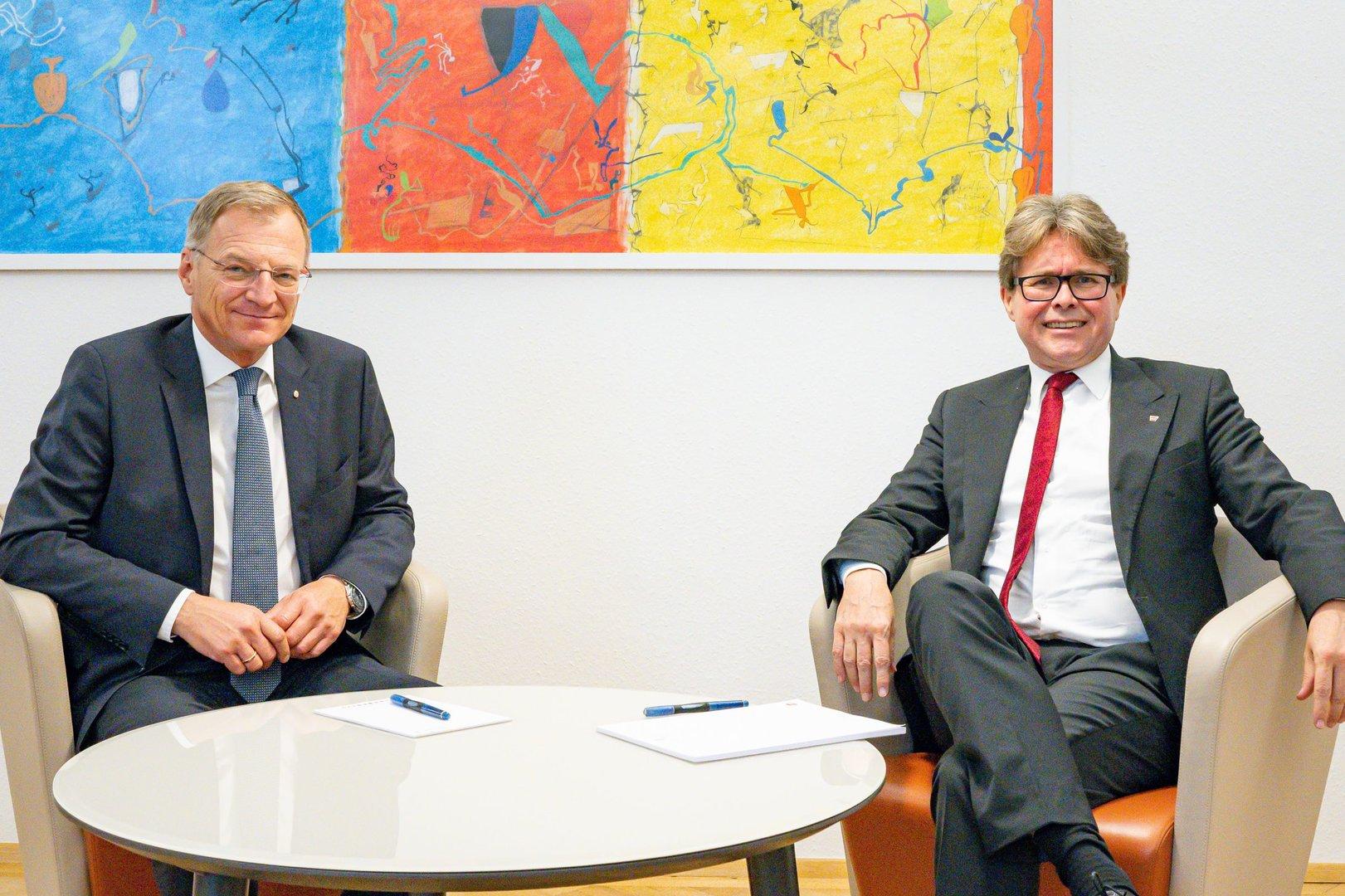 Przewodnicząca konferencji uniwersyteckiej (uniko), Sabine Seidler, podkreśliła w rozmowie z APA, że zjazd założycielski ponosi "ogromną odpowiedzialność" i że jest dużo pracy merytorycznej do wykonania. "Następnym krokiem jest sprawdzenie rzeczywistości". Na przykład należy wyjaśnić, w jaki sposób nowa uczelnia połączy się z istniejącym systemem uniwersyteckim. "Nie możesz być elitarny". Z ich punktu widzenia wszystko w procesie zamawiania zależy od zapewnienia jakości. Jeśli "opanuje się" to, może też wyobrazić sobie krótsze procedury, jak zapowiedział Polaschek, przynajmniej na początek. Jednak obawia się, że trudno będzie znaleźć odpowiednich ludzi, ponieważ "w IT ludzie wymyślają trzy lub cztery oferty" – mówi Seidler.
Pomysł Kurza staje się rzeczywistością
Nowa uczelnia techniczna w Linzu, nawiązująca do idei byłego kanclerza Sebastiana Kurza (ÖVP), zostanie oddana do użytku w latach 2023/24 pod nazwą "Institute for Digital Sciences Austria" (IDSA), z planowaną najnowszą rozbudową w latach 2036/2037 można dotrzeć do 6300 studentów. Jeśli chodzi o finansowanie, na fazę startową w 2022 i 2023 roku zaplanowano 18,4 mln euro, które zostaną pokryte z rezerwy ministerialnej Ministerstwa Nauki. Z definitywnej rozbudowy w roku akademickim 2036/37 uczelnia, która będzie powiązana przestrzennie z Uniwersytetem w Linzu, otrzyma 150 mln euro rocznie. Od roku akademickiego 2023/24 koszty budowy będą dzielone w stosunku 50:50 między rząd federalny a kraj związkowy Górna Austria.
otwarte pytania
Przewodniczący klubu SP i ewentualny lider partii Michael Lindner skrytykował w czwartek, że "planowanie badań nad nowym cyfrowym uniwersytetem obiecanym na październik" zostało przełożone, "chociaż na rok przed rozpoczęciem badań wciąż pozostają pytania". Jest to "nieprzejrzysta procedura". Mimo to jego ręce pozostałyby wyciągnięte, aby terminowo zrealizować "projekt latarni".
Szef Klubu NEOS Feliks Eypeltauer dostrzega wiele otwartych pytań i uważa, że ​​"konieczne jest, aby konwencja założycielska mogła teraz działać niezależnie i bez politycznych insynuacji". Konieczne jest skorzystanie z możliwości skorygowania "dotychczas strasznie nieprzejrzystego procesu".