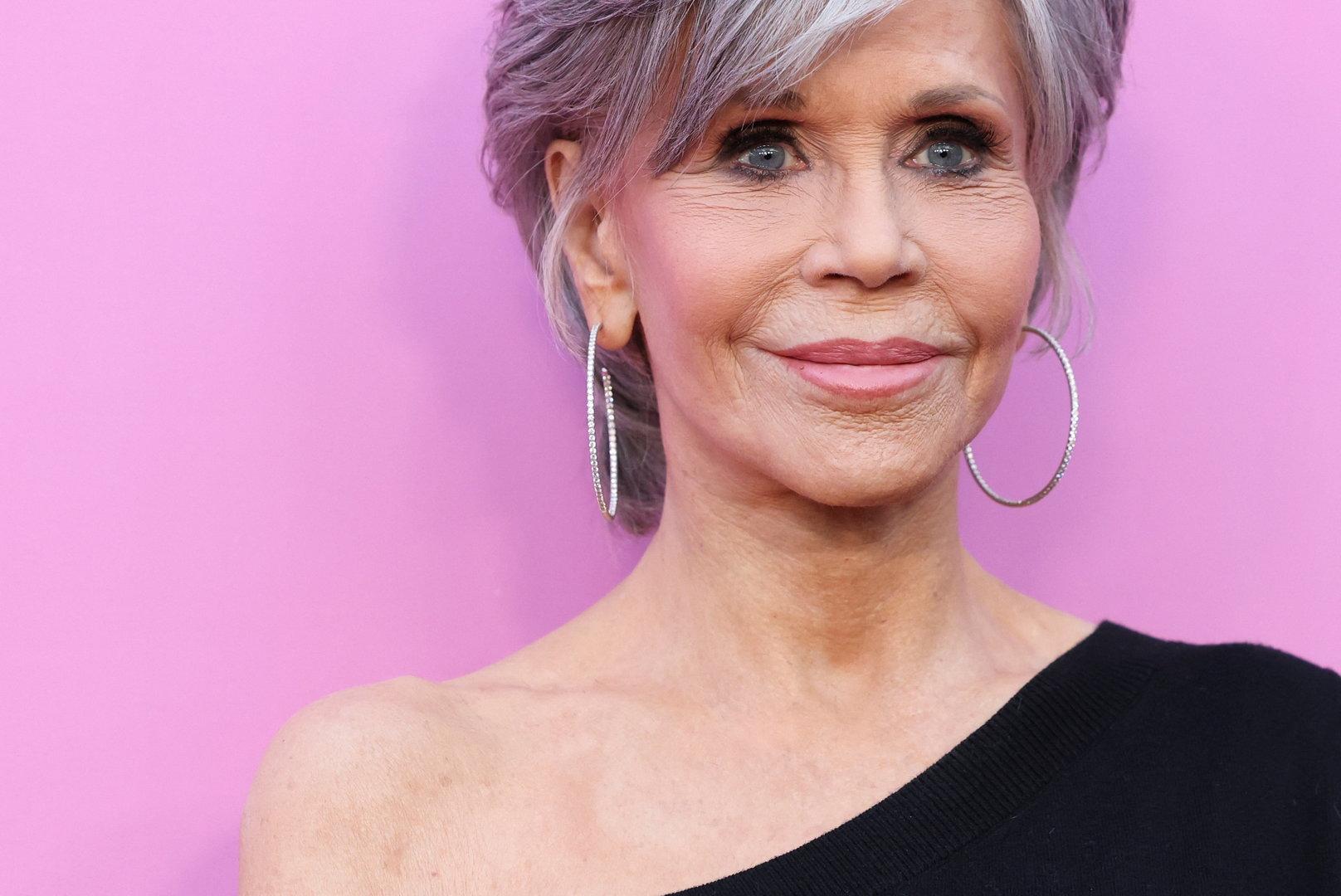 Gwiazda Hollywood Jane Fonda (84 l.) cierpi na raka. Aktorka poinformowała o tym w piątek (czasu lokalnego) na Instagramie. Zdiagnozowano u niego tak zwany chłoniak nieziarniczy i rozpoczął chemioterapię, napisał dwukrotny zdobywca Oscara ("Klute", "Coming Home"). To nowotwór, który bardzo dobrze reaguje na leczenie. Fonda napisał, że 80 procent pacjentów przeżyje. Jako taka uważa się za "bardzo szczęśliwą".
Ma też dobre ubezpieczenie zdrowotne i dostęp do najlepszych lekarzy. "Zdaję sobie sprawę, i to boli, że jestem uprzywilejowany w ten sposób. Prawie każda rodzina w Ameryce miała kiedyś do czynienia z rakiem, a zbyt wielu nie ma dostępu do opieki medycznej tak dobrej jak ja, a to nie jest dobrze." mówić o czynnikach powodujących raka i podjąć działania przeciwko nim.
Fonda powiedział, że całkiem dobrze znosił chemioterapię. Przekonywała, że ​​choroba i leczenie nie spowolnią jej zaangażowania w ochronę klimatu. To bardzo ważny czas w historii ludzkości, aby wspólnie pracować na rzecz zmian i przyszłości.
Był wielokrotnie aresztowany
Fonda, która w grudniu kończy 85 lat, od dziesięcioleci jest aktywna politycznie. W latach 70. zdecydowanie protestował przeciwko wojnie w Wietnamie. Niedawno pojawiła się na pierwszych stronach gazet w swojej pracy jako działaczka na rzecz klimatu. Kilkakrotnie był aresztowany podczas protestów w Waszyngtonie.
Jako aktorka Fonda pojawiła się niedawno przed kamerą w sitcomie Netflix Grace i Frankie. W 2018 roku był widziany w kinie w komedii "Klub książki".
W latach 80. gwiazda "Barbarelli" wywołała falę fitnessu. Dzięki filmom z aerobiku, a później także stretchingowi i jogi, zbudował imperium fitness. Kilkadziesiąt lat później otrzymał sztuczny staw kolanowy i nowe biodro. W 2010 roku zdiagnozowano u niej raka piersi i przeszła udaną operację. W 2018 roku, kiedy pojawiła się na wywiad z bandażem na dolnej wardze, Fonda powiedziała, że ​​usunęła rakową narośl.
"Wiem, że jestem bliżej śmierci"
W kwietniu mówił o starości. "Dobrze wiem, że jestem bliżej śmierci i nie przeszkadza mi to tak bardzo" – powiedziała w wywiadzie dla CBS Sunday Morning. "Denerwuje mnie to, że moje ciało tak naprawdę nie jest moje" – powiedziała. "Moje kolana nie są moje, moje biodra nie są moje, moje ramię nie jest moje".
Mimo to jest zadowolona ze swojego codziennego życia. "Faktem jest, że wciąż żyję i pracuję w wieku prawie 85 lat. Wow! Kogo to obchodzi, że nie mam już moich starych stawów? I nie mogę już jeździć na nartach, jeździć na rowerze ani biegać?" Możesz czuć się bardzo stary w wieku 60 lat i "naprawdę młody" w wieku 85 lat.