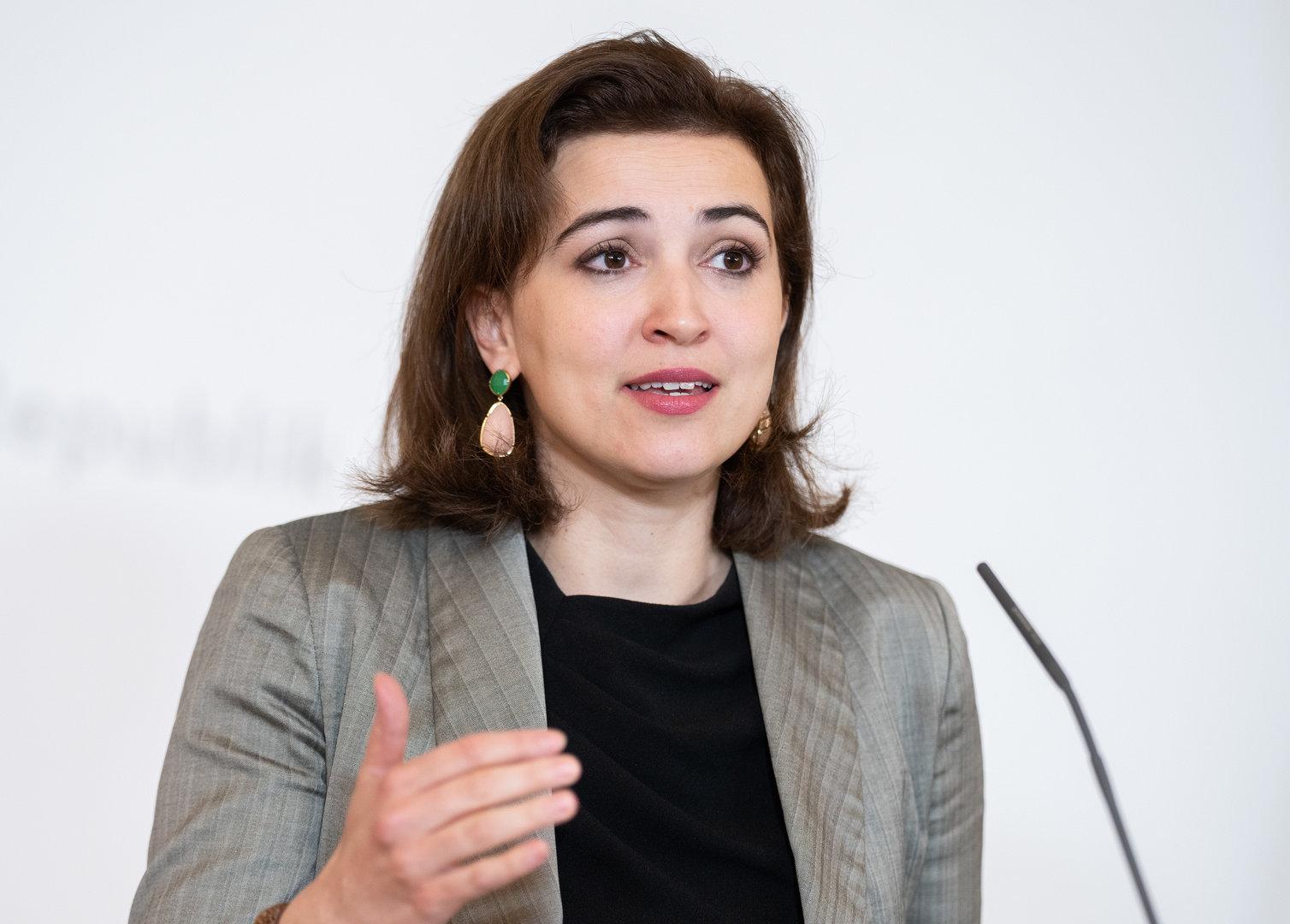 Minister sprawiedliwości Alma Zadić (Zieloni) chce zrealizować propozycje grupy eksperckiej dotyczące zmiany prawa do wydawania poleceń. W wywiadzie dla APA mówiła o "bardzo udanej koncepcji". Uważa, że ​​podejście polegające na tym, by nie pozwolić już ministrowi decydować o instrukcjach, ale niezależne, trzyosobowe senaty, mogłoby uzyskać większość. Jej departament musi teraz opracować projekt ustawy na podstawie propozycji, a jednocześnie chce rozmawiać z ÖVP i opozycją.
"Największa reforma sądownictwa II RP"
Minister Sprawiedliwości podkreślił, że była to "największa reforma sądownictwa II RP". Wymaga to większości dwóch trzecich głosów, a więc zgody przynajmniej części opozycji. Ale najpierw trzeba przekonać ÖVP. Wie, że ważne jest również dla koalicjanta, "że sądownictwo jest chronione przed wpływami politycznymi i że istnieje jeszcze wyraźniejszy rozdział między sądownictwem a polityką" – powiedział Zadic. To ważne, bo w demokracji nie powinno nawet wydawać się, że "niektórzy ludzie potrafią się osądzać w wymiarze sprawiedliwości".
Instrukcje od trzyosobowego senatu, bez ministra
Fakt, że trzyosobowe senaty mogą teraz decydować o instrukcjach, a nie najwyższe ministerstwo, z pewnością uczyniłby sądownictwo jeszcze bardziej niezależnym. Dlatego Zadic popiera również to, że w parlamencie nie powinna istnieć stała komisja nadzorująca prace tria. ÖVP nalegał na odpowiednią kontrolę parlamentarną. Minister Sprawiedliwości podkreślił z kolei, że politycy nie powinni otrzymywać informacji z toczących się postępowań karnych, np. gdzie odbędzie się przeszukanie.
Powinna jednak istnieć możliwość dalszego korzystania z istniejących instrumentów kontroli parlamentarnej. Oznacza to, że praca komisji śledczych powinna być możliwa jak dotychczas, podobnie jak prawo do interpelacji w interpelacjach poselskich.
Model europejski
Zadić nie uważa, że ​​proponowany model może być zbyt skomplikowany. Zaznacza, że ​​wniosek opiera się na propozycji Prokuratury Europejskiej. Wszystkie stany by się zgodziły. Minister Sprawiedliwości był przekonany, że decyzja w sprawie trzyosobowych senatów oraz planowane zmniejszenie wymogów sprawozdawczych uprości i przyspieszy cały proces.
Zgodnie z raportem końcowym 26-osobowej grupy roboczej, która zapewniła szeroką reprezentację całego sektora wymiaru sprawiedliwości, zadanie powinno trafić do Prokuratora Generalnego, a nie do Prokuratora Generalnego (który ma zostać ustanowiony jako pierwszy). Ten powinien być blisko prokuratury i też prowadzić, jak wyjaśnił Zadic. Osoba musi spełniać wymagania dotyczące urzędu sędziego. Zgodnie z propozycją grupy roboczej, kadencja upływa w wieku 65 lat, na który nie ma limitu czasowego.
Jednak instrukcje nie powinny być obowiązkiem Prokuratora Generalnego. Za to powinien odpowiadać jeden lub dwa trzyosobowe senaty, aby zapewnić "maksymalną niezależność".