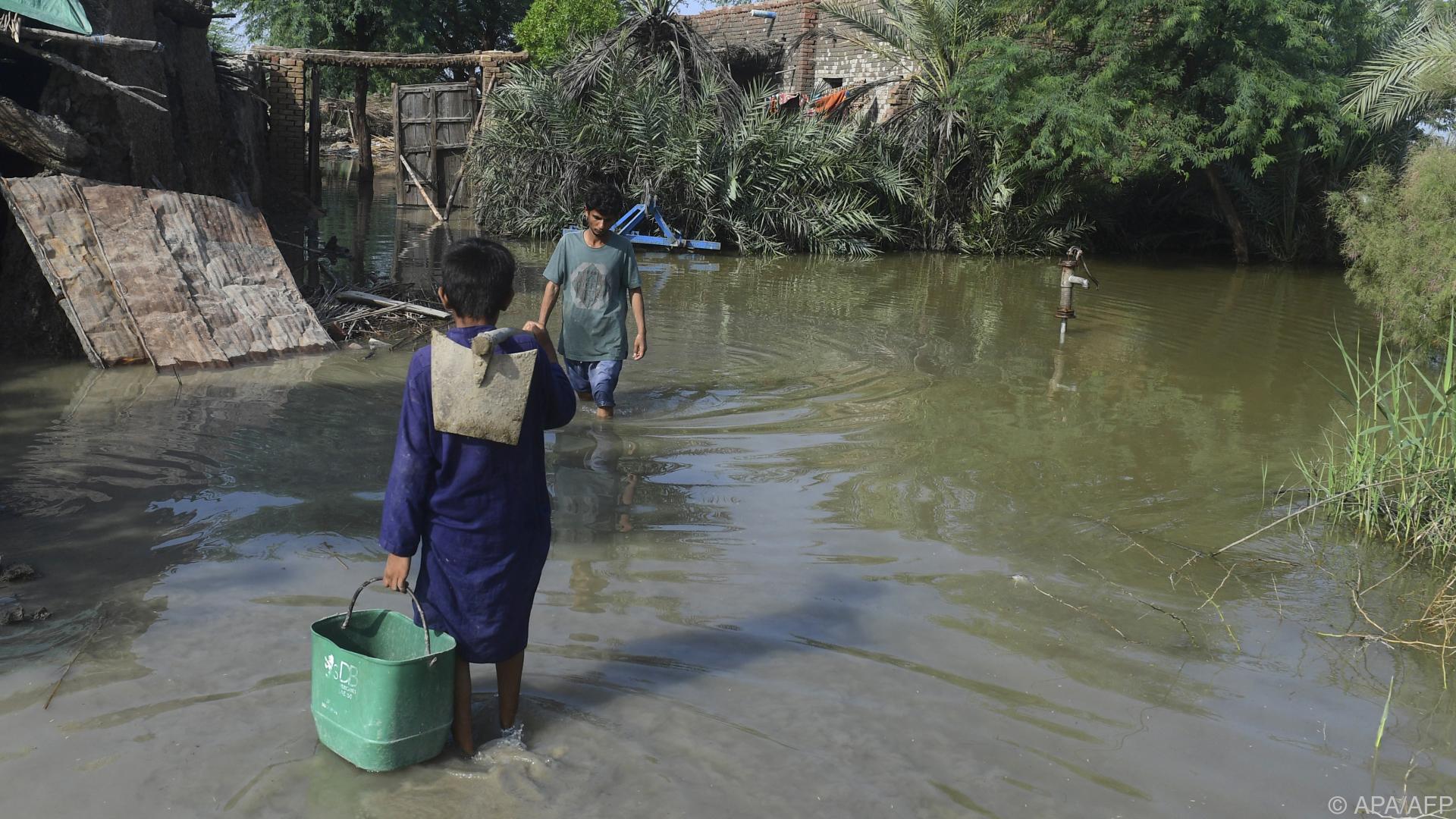 Po ogromnych powodziach spowodowanych przez ulewne deszcze monsunowe, które trwają w Pakistanie od tygodni, austriacki rząd federalny wspiera ofiary płatnościami z funduszu katastroficznego Ministerstwa Spraw Zagranicznych. W ramach bezpośredniej reakcji na stan wyjątkowy ludności rząd federalny zdecydował w środę na posiedzeniu Rady Ministrów o wypłacie dwóch milionów euro, podała audycja.
Po milion euro każdy zostanie udostępniony Wysokiemu Komisarzowi Narodów Zjednoczonych ds. Uchodźców (UNHCR) i Międzynarodowej Federacji Stowarzyszeń Czerwonego Krzyża i Czerwonego Półksiężyca (IFRC) w celu złagodzenia kryzysu humanitarnego. "Biorąc pod uwagę ulewne deszcze monsunowe w Pakistanie i ich niszczycielski wpływ na miejscową ludność, my jako rząd federalny wspieramy wysiłki humanitarne w terenie, udostępniając dwa miliony euro z funduszy Foreign Disaster Fund. Jest to kolejna usługa wsparcia w duch naszej humanitarnej tradycji pomocy w terenie. Dostarczone środki trafią do międzynarodowych organizacji pomocowych, które obecnie pomagają łagodzić cierpienia dotkniętych" – powiedział kanclerz Karl Nehammer (ÖVP).
5,2 mln osób w trudnej sytuacji
Potężne powodzie w krótkim czasie pochłonęły już ponad 1100 osób. Według rządu Pakistanu 33 miliony ludzi, głównie kobiet i dzieci, zostało dotkniętych skutkami deszczu monsunowego i zostało bezdomnych. Co najmniej 5,2 miliona ludzi znajduje się w pilnej potrzebie humanitarnej, a liczba ta szybko rośnie. "Powodzie w Pakistanie to kolejne ekstremalne wydarzenie pogodowe, które pokazuje nasilający się wpływ kryzysu klimatycznego. Naszym obowiązkiem jest pomóc poszkodowanym i złagodzić skutki tej katastrofy. Dlatego dzisiaj rozdzielamy dwa miliony euro na Zagraniczny Fundusz Katastrof W ten sposób pomoc humanitarną można nieść w sposób niebiurokratyczny, ale naszym zadaniem jest również jak najszybsze i jak najszybsze zwiększenie wysiłków na rzecz ochrony klimatu" – powiedział wicekanclerz Werner Kogler (Zieloni).
Przekazane środki zostaną wykorzystane w "2022 Pakistan Flood Response Plan (FRP)" uruchomionym pod koniec sierpnia przez ONZ wraz z rządem Pakistanu na środki ratujące życie w obszarach bezpieczeństwa żywnościowego, pomocy w sytuacjach kryzysowych w rolnictwie , schronienie, pierwsza pomoc , ochrona słabszych grup społecznych, woda i kanalizacja, zdrowie kobiet i wsparcie edukacyjne.