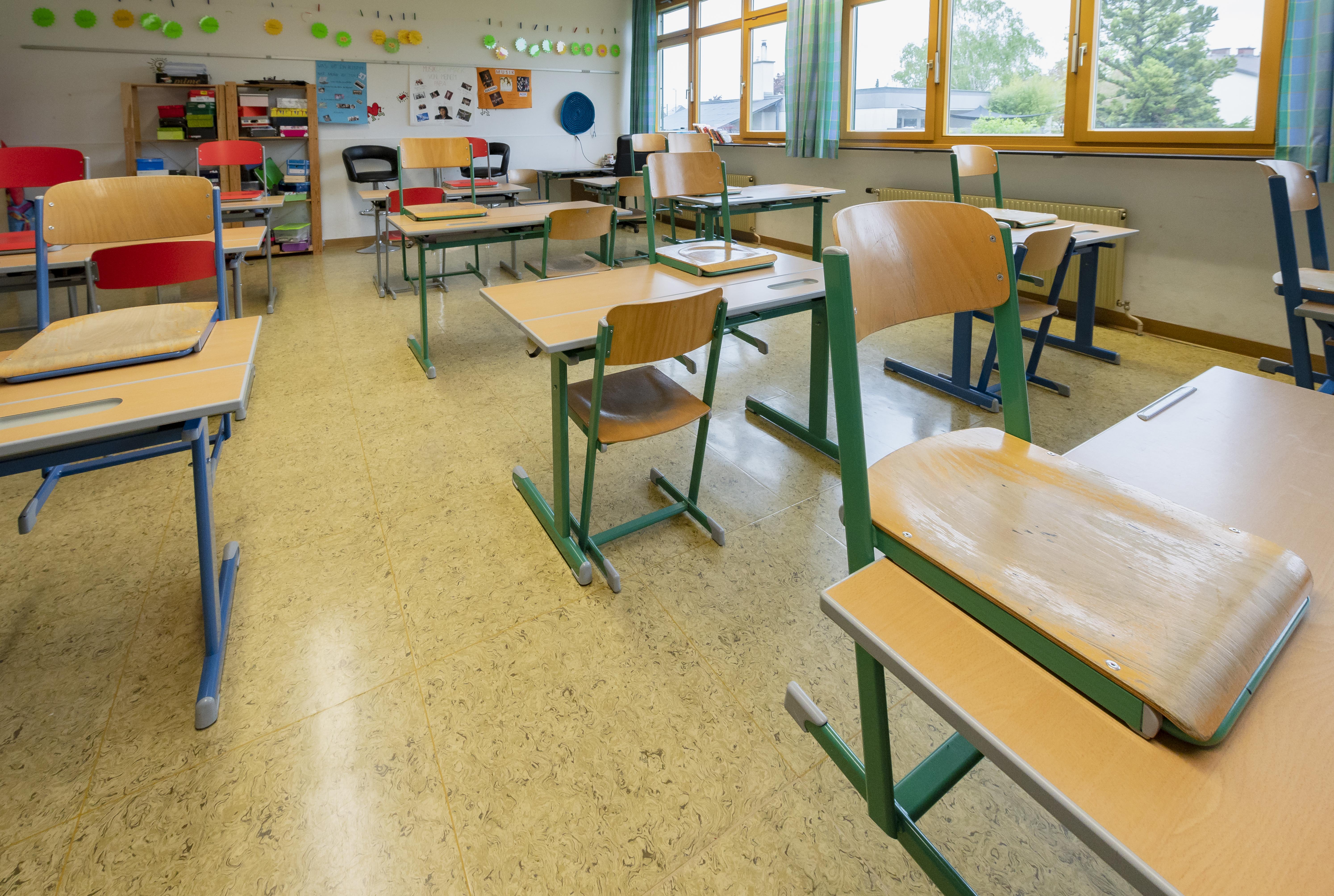 W tym roku niedobór nauczycieli stał się szczególnie widoczny w Wiedniu. Obiecano jednak, że na początku szkoły w każdej klasie będzie nauczyciel. Według związku nauczycieli było to "prawie" udane: "Tu i tam lekcje nie są jeszcze prowadzone przez nauczycieli, ale są lub są częściowo nadzorowani pedagogicznie", mówi wiedeński czołowy przedstawiciel nauczycieli Thomas Krebs (FCG). Na koniec wzywa do podjęcia działań przeciwko "ciasnej gospodarce" wśród nauczycieli.
W zeszłym roku, na początku roku szkolnego, wychowawcy rekreacyjni byli czasami tymczasowo w klasie, skrytykował Krebs w rozmowie z APA. Wykorzystywanie uczniów (czasem w niższych semestrach) lub osób na specjalnych umowach, którzy faktycznie mają inne wykształcenie, od dawna stanowi duży problem w szkołach obowiązkowych w Wiedniu.
Krótkoterminowa zmiana przeznaczenia
To, że tym razem można było obsadzić prawie wszystkie stanowiska kierownicze klas w szkołach podstawowych, było możliwe tylko dzięki redystrybucji, w ramach której nauczyciele byli przynajmniej tymczasowo umieszczani w innych klasach lub szkołach. Zaangażowani edukatorzy dowiedzieli się o tym dopiero w przedostatnim lub ostatnim dniu wakacji szkolnych, więc Krebs był zirytowany.
Problemy z procesem rekrutacji
Przyznaje, że procedura przyjęcia wciąż trwa. W niektórych przypadkach na zatrudnienie wciąż czekają wykwalifikowani ludzie. Inni nauczyciele, którzy wcześniej pracowali w innym przedmiocie, mają nadzieję przenieść się do szkoły, w której będą mogli w końcu nauczać przedmiotu, który faktycznie studiowali. Jednak z tą metodą są problemy, co potwierdza Krebs. Nie możesz śledzić umów o pracę w dziale edukacji. Na wydziale brakuje personelu, a szkoła letnia również związała zasoby ogromnymi wysiłkami administracyjnymi.
Krebs ponownie opowiada się za katalogiem środków mających na celu rozwiązanie problemu niedoboru nauczycieli i uatrakcyjnienie zawodu: bezwzględnie konieczne jest skrócenie "długiego i czasami trudnego" szkolenia nauczycieli i przekierowanie go na bardziej zorientowane na praktykę. Ponadto nauczyciele powinni otrzymać premię w oparciu o model Vorarlberg, jeśli w zamian zobowiążą się do spędzenia określonego czasu w państwie.
Niedobór nauczycieli: "Dotyczy wszystkich"
Należy również wyjaśnić, jakie jest zadanie nauczycieli. To nie są pracownicy służby zdrowia, psychologowie szkolni czy sekretarki. Idąc za przykładem policji, zawód nauczyciela powinien być również mądrze reklamowany w starszych latach, ponieważ potrzeba mniej osób zmieniających karierę, aby przezwyciężyć niedobór nauczycieli, ale młodych ludzi.
Jednak warunkiem wstępnym tego wszystkiego jest uznanie przez rządy federalne i stanowe, że braki nauczycieli nie są problemem tylko w przypadku niektórych przedmiotów i regionów, powiedział Krebs. "To dotyczy wszystkich."