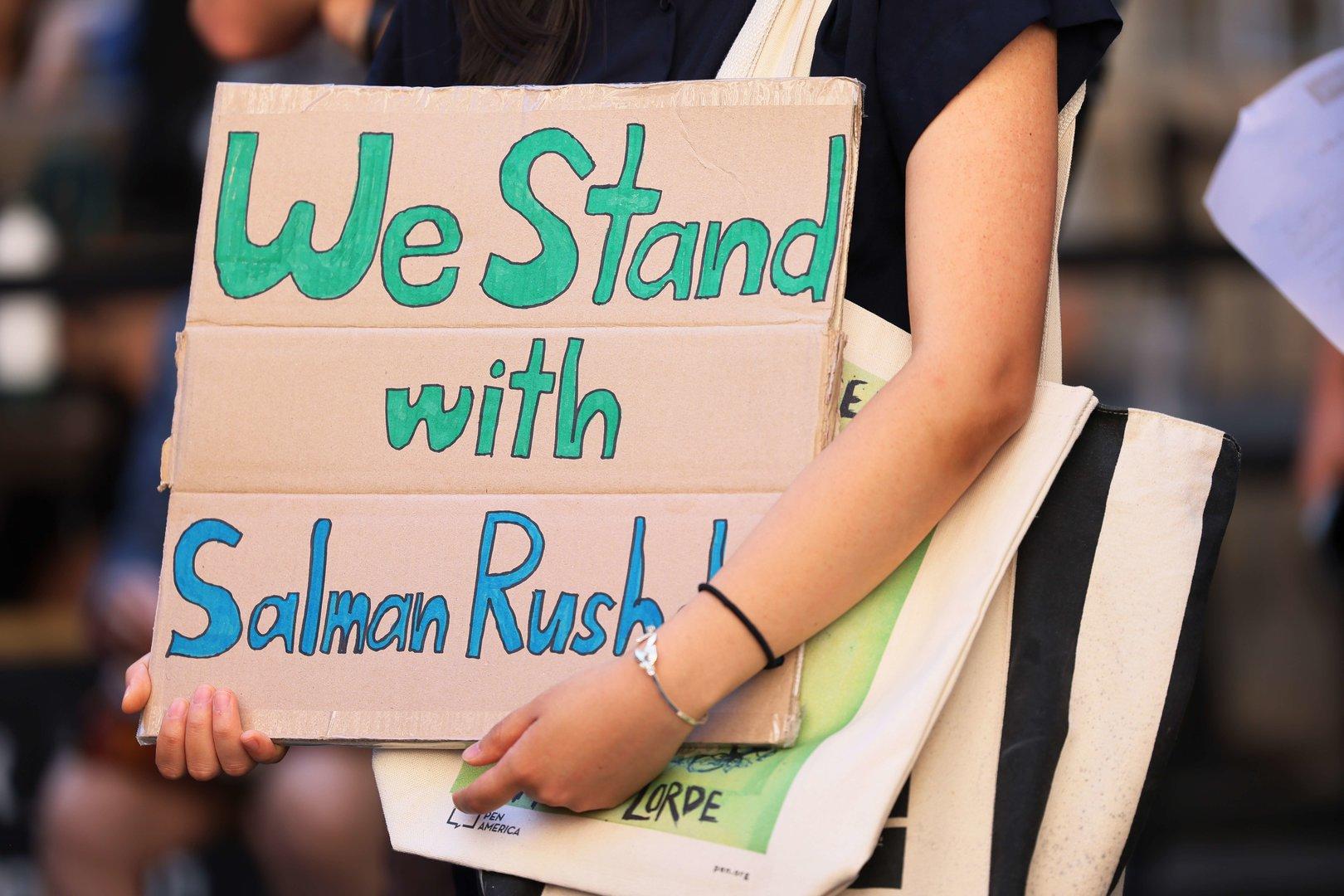 Po ataku na pisarza Salmana Rushdiego jego książki odzyskały popularność w Niemczech. Według zespołu wydawniczego Penguin Random House dotyczy to przede wszystkim The Satanic Verses. W ostatnich latach powieść sprzedawała się co roku w przedziale czterocyfrowym, powiedziała rzeczniczka. Nowe wydanie w miękkiej oprawie zostało opublikowane w 2017 roku i od tego czasu jest dostępne nieprzerwanie.
Z powrotem w magazynie
"Po zabójstwie Salmana Rushdiego 12 sierpnia popyt gwałtownie wzrósł, w wyniku czego książka przez kilka dni nie była drukowana" – powiedziała rzeczniczka wydawcy zapytana przez dpa. Kolejne wydanie 25 000 egzemplarzy jest teraz ponownie dostępne. "W przygotowaniu jest kolejna wersja".
Według branżowego serwisu Nielsen BookData, popyt na książki Rushdiego znacznie wzrósł od czasu ataku w Wielkiej Brytanii. Sprzedaż wzrosła w porównaniu z początkiem sierpnia prawie trzydziestokrotnie.
atak w połowie sierpnia
Autor został zaatakowany i poważnie ranny w Stanach Zjednoczonych w połowie sierpnia. W odpowiedzi nastąpiła nie tylko wielka fala solidarności, ale także odnowiona klasyfikacja literackiego znaczenia jego twórczości we wszystkich mediach, według wydawcy w Niemczech. "Na przykład Daniel Kehlmann w "Zeit" chciał, aby Salman Rushdie wrócił na listę bestsellerów: "Jedna sugestia: kup teraz "Szatańskie wersety".
Fatwa od lat 80.
Ze względu na książkę z 1988 roku były irański przywódca rewolucyjny ajatollah Chomeini wezwał do zamordowania brytyjsko-indyjskiego autora w fatwie, islamskim orzeczeniu prawnym. Oskarżył Rushdiego o obrazę islamu, proroka i Koranu w jego powieści. Po wyroku śmierci nastąpiła dramatyczna ucieczka Rushdiego i lata ukrywania się. Nowa powieść Rushdiego Victor City ma zostać opublikowana w języku niemieckim w kwietniu 2023 roku.