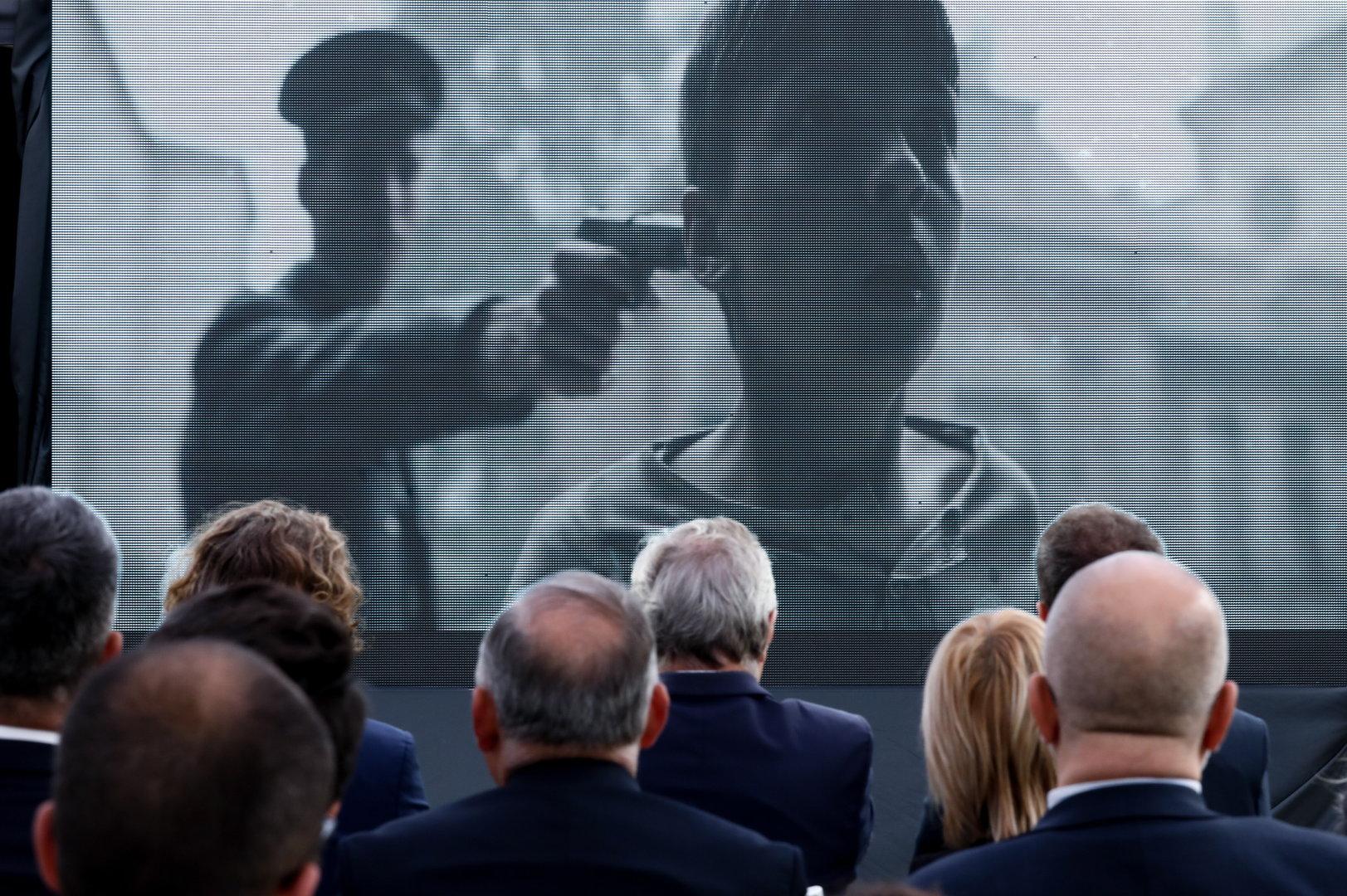 "Niemcy najechali Polskę i wyrządzili nam ogromne szkody. Okupacja była niezwykle zbrodnicza, niesamowicie okrutna i miała konsekwencje, które w wielu przypadkach trwają do dziś" – powiedział Kaczyński, który w Polsce uważany jest za silnego polityka. Warszawa będzie więc domagała się od Berlina reparacji. "Nie możemy wrócić do normalności tylko dlatego, że wydaje się komuś, że Polska jest na szczególnej, radykalnie niższej pozycji niż inne kraje". Zdawał sobie sprawę, że reparacje będą "długą i trudną drogą".
Narodowo-konserwatywny rząd PiS, który od 2015 roku przewodzi sąsiedniemu państwu, wielokrotnie podnosił kwestię wypłat odszkodowań. W 2017 roku PiS powołał sejmową komisję do sporządzenia raportu. Polska utworzyła także instytut badań nad zniszczeniami wojennymi. Zapowiadany kilkakrotnie raport został przedstawiony w symbolicznym dniu: 1 września 1939 r. rozpoczęła się niemiecka inwazja na Polskę.
Był to również początek II wojny światowej z co najmniej 55 milionami zgonów – inne szacunki sięgają nawet 80 milionów. Nie ma dokładnych liczb. Szacuje się, że w samej Polsce życie straciło 6 milionów ludzi. Według Arkadiusza Mularczyka, przewodniczącego komisji sejmowej, w raport zaangażowanych było 30 ekspertów, w tym historyków, ekonomistów i rzeczoznawców majątkowych.
Pierwszy tom ma ponad 500 stron i jest podzielony na dziewięć rozdziałów – kalkulacje polskich strat wojennych w ujęciu demograficznym, ekonomiczna ocena strat ludzkich i materialnych. Wiąże się to również z utratą dóbr kultury i sztuki, a także różnego rodzaju funduszy, rachunków bankowych i papierów wartościowych.
Rząd federalny odrzuca wszelkie roszczenia o odszkodowanie. Dla nich sprawę zamyka traktat 2+4 dotyczący obco-politycznych aspektów jedności Niemiec.