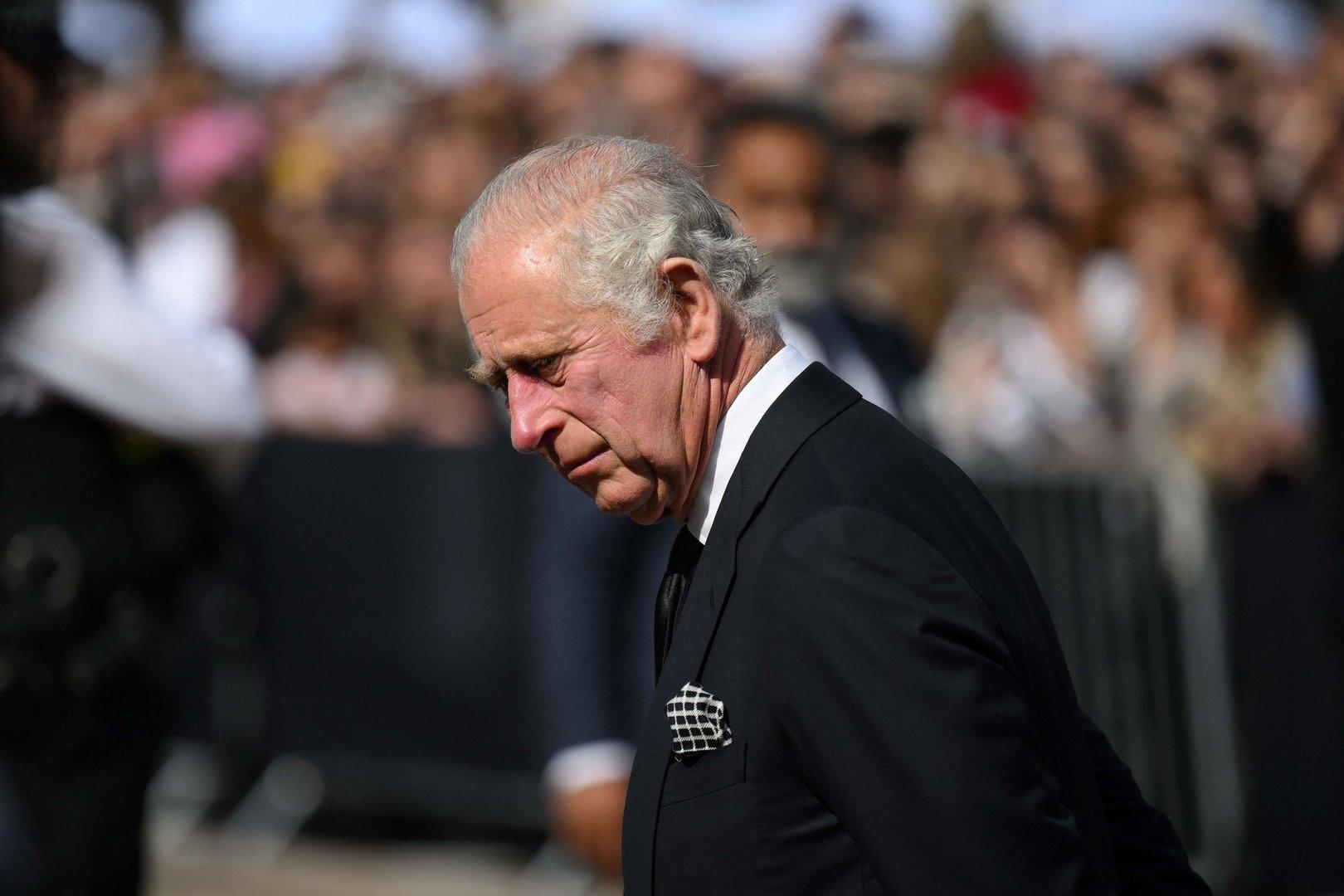 Ubrany w czarny garnitur i krawat, nowy król Wielkiej Brytanii Karol III wygłosił swój pierwszy telewizyjny przemówienie do narodu w Pałacu Buckingham – obok zdjęcia swojej zmarłej matki.
Miała nadal występować w nagranym wcześniej przemówieniu nowego króla dzień po jej śmierci. Królowa kiedyś obiecała poświęcić "całe swoje życie, krótkie lub długie" na służbę swoim poddanym. Dotrzymała tej obietnicy do końca. Teraz składa tę obietnicę, mówi Karol, i ma nadzieję, podobnie jak jego matka, że ​​dotrzyma jej aż do śmierci.
Wie, że śmierć matki powoduje wielki smutek w jego kraju i na całym świecie i podziela to – powiedział. "Wdzięk, podziw i szacunek" stały się "znakiem firmowym" jej rządu.
"Nowa Wielka Brytania"
Chociaż wartości brytyjskiej rodziny królewskiej pozostałyby "stałe", należy również uznać, że według Karola jego matka zetknęła się z zupełnie inną Wielką Brytanią na początku swojego panowania niż jest dzisiaj: "W trakcie W ciągu ostatnich 70 lat nasze społeczeństwo się zmieniło – a dziś przyjmuje wiele różnych kultur i wierzeń".
Teraz, gdy jest królem, jego poprzedni tytuł – Prince of Wales – przechodzi na jego najstarszego syna i następcę tronu, Williama. To był zaszczyt posiadać ten tytuł przez ponad 50 lat, powiedział Charles. Jest jednak pewien, że William i jego żona Kate "zainspirują brytyjskie społeczeństwo".
Charles miał również ciepłe słowa dla swojego najmłodszego syna Harry'ego i jego żony, byłej hollywoodzkiej aktorki Meghan Markle, z którą podobno królowa się pokłóciła: "Chcę też wyrazić moją miłość do Harry'ego i Meghan, którzy nadal budują wspólne życie za granicą".
Wreszcie król ponownie zwrócił się wprost do matki: "Kochana Matko, rozpoczynając swoją ostatnią wielką podróż do mojego drogiego zmarłego ojca, chcę tylko powiedzieć jedno: dziękuję. Dziękuję za miłość i oddanie naszej rodzinie i wszystkim narodom, którym tak pilnie służyłeś przez lata".