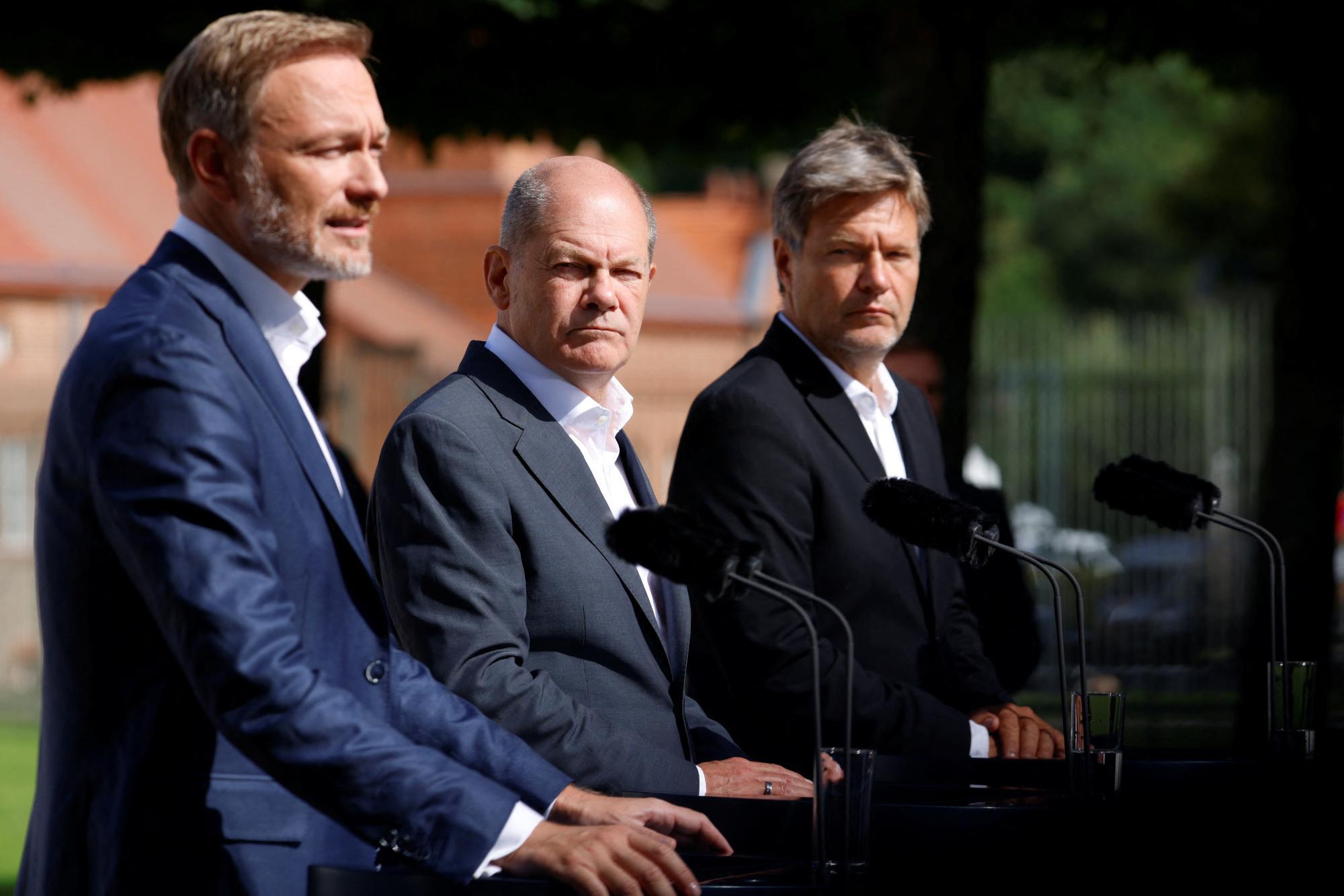 To niewielka korekta kursu – z potencjalnie dużymi implikacjami. Niemiecki minister środowiska i gospodarki Robert Habeck (Zieloni) ogłosił w poniedziałek, że dwie niemieckie elektrownie jądrowe pozostaną w stanie gotowości, jeśli rezerwy awaryjne pogorszą kryzys energetyczny. Decyzję, na którą spojrzeli sokolemi oczy politycy i przemysł w całym kraju. W końcu wycofanie się z Niemiec po katastrofie w Fukushimie było przełomową decyzją, która dotknęła całą Europę. Według informacji "Spiegla" do wiosny przyszłego roku dwie z trzech pozostałych niemieckich elektrowni jądrowych powinny być dostępne jako awaryjna rezerwa mocy. Obie elektrownie Neckarwestheim w Badenii-Wirtembergii i Isar 2 w Bawarii tworzą "rezerwę operacyjną do połowy kwietnia 2023 roku". To wynik testu warunków skrajnych, który Federalny Minister Gospodarki Habeck chciał zaprezentować w poniedziałek wieczorem. Zgodnie z planem trzecia elektrownia w Emsland zostanie zamknięta przed końcem roku.
Minister finansów Christian Lindner (FDP) również podsycał popołudniową debatę. Wbrew nieformalnej zgodzie jego koalicjantów, Zielonych i SPD, lider partii FDP wyraźnie wypowiedział się w Süddeutsche Zeitung w sprawie dalszego funkcjonowania trzech elektrowni atomowych. Lindner spodziewa się, że będzie w stanie utrzymać dalsze podwyżki cen energii elektrycznej w granicach.
"W dzisiejszych czasach należy wykorzystać wszystkie możliwości, aby obniżyć ceny energii elektrycznej dla ludzi i firm. Moim zdaniem jest to test warunków skrajnych polityki gospodarczej, który powinien również odgrywać pewną rolę oprócz testu warunków skrajnych polityki energetycznej" – powiedział Lindner.
Zieloni i SPD uzgodnili już "operację ekspansji".
Minister finansów powiedział także swoim kolegom z koalicji za pośrednictwem mediów, że powinni bardziej słuchać ludzi: "Musimy również przyznać, że bardzo duża większość populacji uważa teraz, że energia jądrowa może być ważnym przejściowym wkładem do wykonania. Ludzie mają obawy".
Zieloni i SPD w zasadzie zgodzili się już w zasadzie, że w razie potrzeby możliwa byłaby tylko tak zwana "rozciągnięta praca" elektrowni jądrowych – czyli ciągła praca przez kilka miesięcy tylko do mocy potrzebnej sieci. w nagłych wypadkach. Nawet lider frakcji SPD, Saskia Esken, stwierdziła w poniedziałek, że argumenty przeciwko wykorzystaniu energii jądrowej nadal pozostaną "słuszne".
Z drugiej strony Lindner wypowiedział się ponownie chwilę później – tym razem za pośrednictwem Twittera: