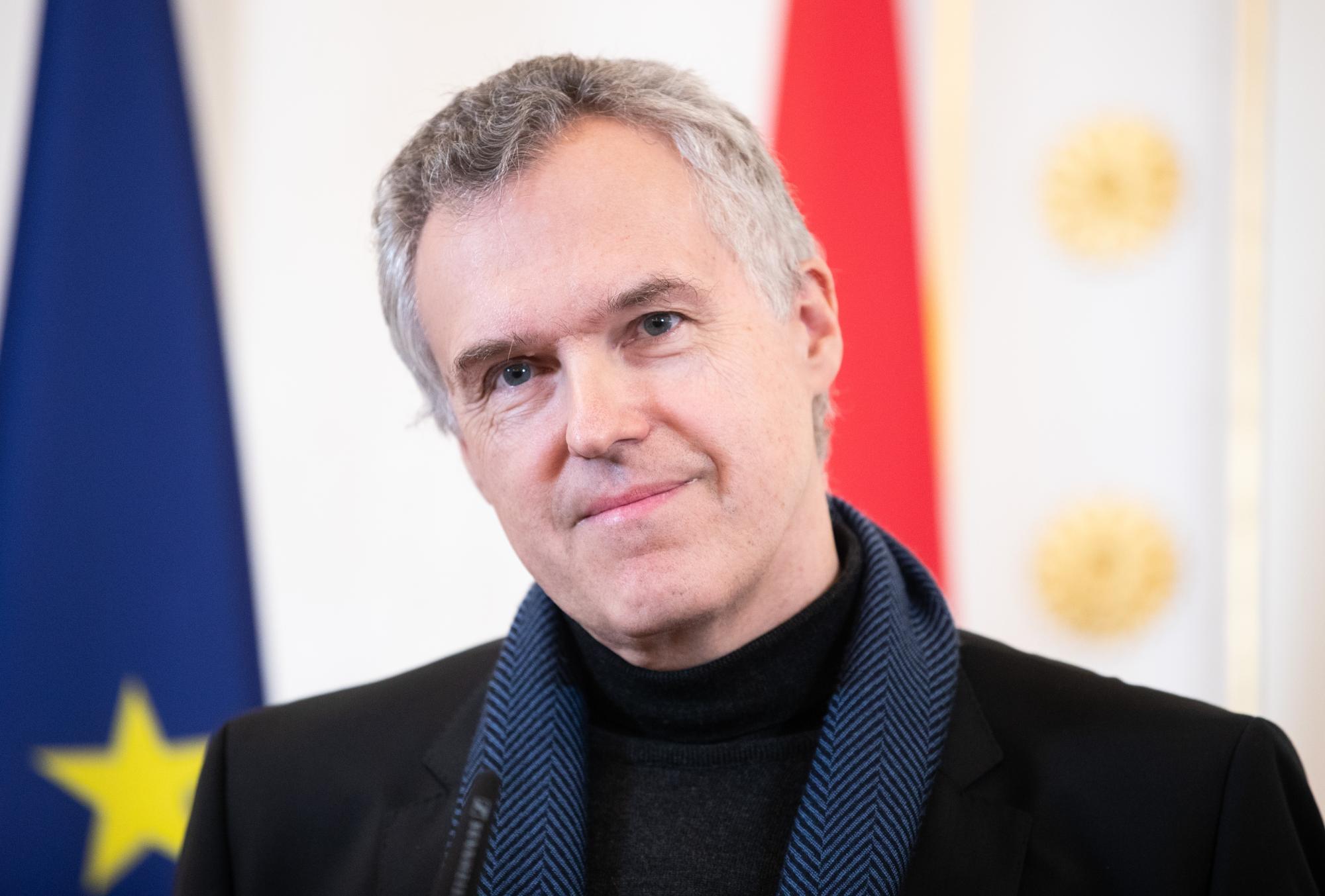 Na wczorajszej konferencji poświęconej kulturze obcej w Wiedniu zaprezentowano nowe punkty centralne kultury obcej. Dzięki inicjatywie "IMAGINE Arts & Ideas" i pierwszemu tematowi ogólnemu "Godność" należy zintensyfikować "ekologiczne, cyfrowe i etyczne wyzwania". Zadanie to zostanie również powierzone Christophowi Thun-Hohensteinowi, który w listopadzie obejmie następcę Teresy Injein na stanowisku szefa Departamentu ds. Kultury Międzynarodowej.
Thun-Hohenstein, urodzony w 1960 r., w latach 1984-1993 pracował w służbie dyplomatycznej Ministerstwa Spraw Zagranicznych m.in. w Abidżanie, Genewie i Bonn. Od 1999 do 2007 był szefem Austriackiego Forum Kultury w Nowym Jorku, od 2011 do 2021. był szefem Muzeum Sztuki Stosowanej (MAK) w Wiedniu.
Minister spraw zagranicznych Alexander Schallenberg (ÖVP) wykorzystał to wydarzenie do podkreślenia roli sztuki i kultury w trudnych czasach. Pandemia, wojna, inflacja i kryzys klimatyczny wywołałyby niepewność i obawy. "W tej chwili sztuka ma szczególne zadanie: sztuka jest zachętą. Sztuka jest wezwaniem do wolności. Sztuka jest pokarmem duchowym. I tego wszystkiego potrzebujemy teraz".
Od wybuchu wojny na Ukrainie wspierano wielu artystów i pracowników kultury. Jednocześnie sztuka nie powinna być wykorzystywana jako instrument, powiedział Schallenberg. "Jeżeli nadal jest kwestionowane, czy można jeszcze grać Czajkowskiego czy Strawińskiego, to jest to rozwój, który prowadzi w zupełnie złym kierunku i powinien zaalarmować. Sztuka potrzebuje wolności. Każdy, kto tę wolność atakuje, atakuje sztukę".
Nową inicjatywę przedstawiły niedawno mianowana Specjalna Przedstawiciel ds. Kultury Zagranicznej Helga Rabl-Stadler i Thun-Hohenstein. Projekt wyznacza również zbliżająca się w przyszłym roku 50. rocznica kultury za granicą. Celem jest "wizja nowej, holistycznej etyki jako podstawy odnowy demokratycznej, społecznej i gospodarczej". Na konferencji gościnnie wystąpiła francuska filozofka Corine Pelluchon, która omówiła znaczenie humanizmu i ekologii dla Unii Europejskiej.