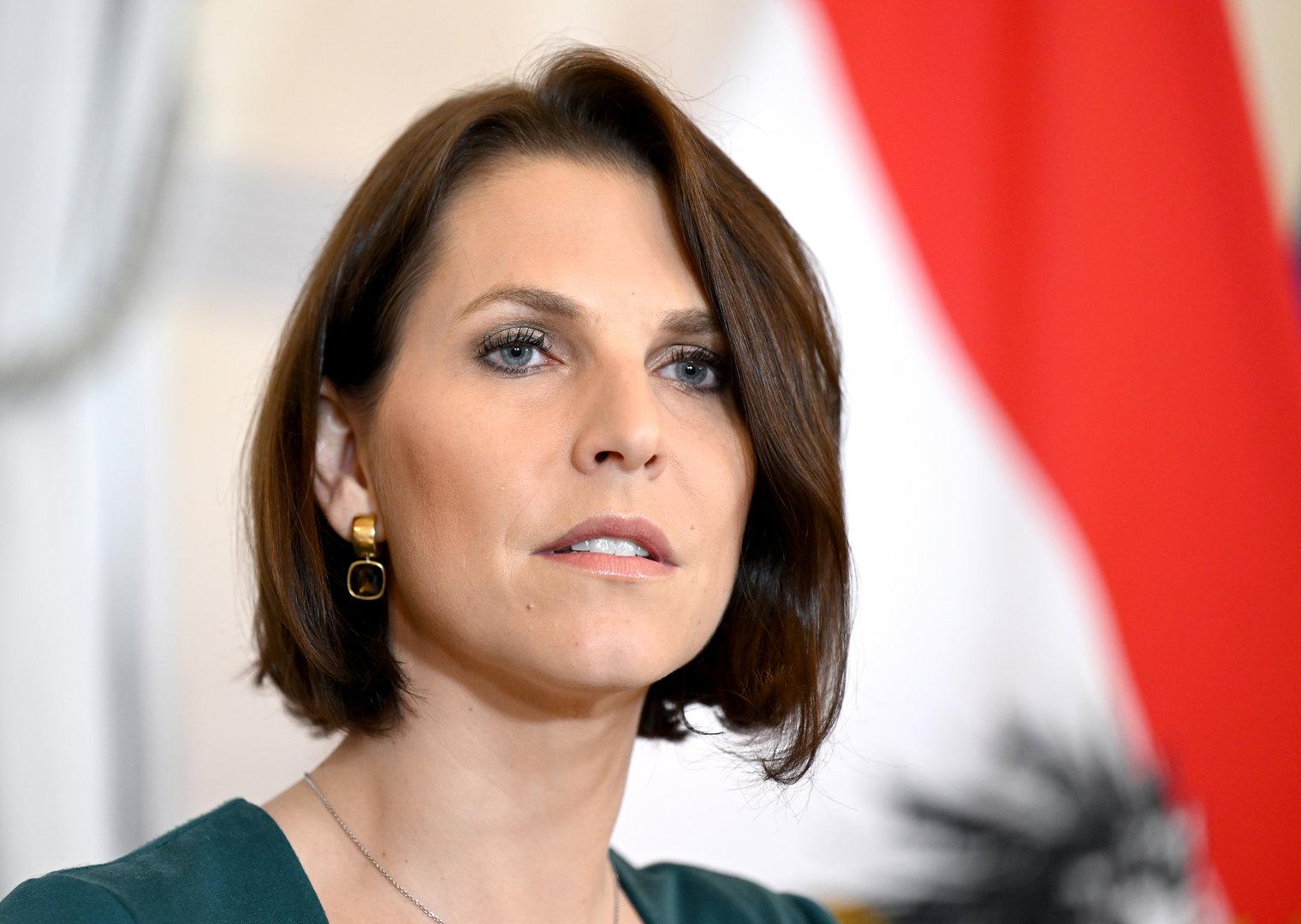 Sankcje nałożone na Rosję za inwazję na Ukrainę są zdaniem Ministra Europy" Karoline Edtstadler (ÖVP) "nie ma alternatywy", zgadza się cała UE. Rzadko "doświadczała takiej jedności" w UE, "nawet ponad pół roku po rozpoczęciu rosyjskiej agresji" – powiedział Edtstadler APA na marginesie Forum Alpbach. Ale "nie ma też alternatywy", by poinformować obywateli o potrzebie nałożenia sankcji.
"Propaganda i kłamstwa"
Oczywiście są efekty "u nas też, choć sankcje działają tam, gdzie powinny, czyli w Rosji". Stwierdzenie, że środki "dotyczą tylko nas", to "tylko propaganda i kłamstwo" – podkreślił minister. "Ale jednocześnie ciężko jest wyjaśnić społeczeństwu, dlaczego te sankcje są konieczne. I są one konieczne, ponieważ po prostu nie można zaakceptować tego, że ktoś taki jak Putin, który jest despotą, wierzy, że XXI wiek jest zdolny do przesuwania granic suwerennego państwa siłą broni".
Ważne jest również, aby zapytać, co tak naprawdę można wywieść z sankcji i czym są rzeczy, "które mogły się wydarzyć inaczej, a które powstały w wyniku różnych okoliczności". Istotne jest również pytanie: "co możemy zrobić, aby złagodzić skutki w całej Europie bez kwestionowania sankcji, a już istnieją możliwości".
Nadzieja na pilne rozwiązanie podczas szczytu energetycznego UE
Edtstadler odniósł się w tym zakresie do zapowiedzi Komisji Europejskiej w sektorze energetycznym. "Mam nadzieję, że do połowy przyszłego tygodnia – przed Radą Ministrów Energii w piątek – dowiemy się, jakie propozycje przedstawia tutaj Komisja, bo myślę, że wszystkie rządy w Europie stoją obecnie w obliczu wysiłków zmierzających do obniżenia wysokiej ceny energii elektrycznej. Staramy się obniżyć koszty energii, zwłaszcza gdy zbliża się jesień i zima, ale wszyscy przekonaliśmy się, że nie możemy tego zrobić sami". Przestrzeń jest na to zbyt ściśle spleciona.
Elektrownie węglowe "mogą być tylko środkiem krótkoterminowym".
Wszystko, co jest wspólnym rozwiązaniem i prowadzi do celu "obniżenia ceny energii elektrycznej" jest "zdecydowanie możliwe". Jednocześnie jednak nie należy przestawać pracować nad "dzieleniem naszych źródeł energii, poszerzaniem OZE, po prostu uniezależnieniem się tutaj i zmniejszeniem uzależnienia od zewnętrznego gazu". Ponadto trzeba zadbać, "abyśmy nie stracili z oczu celów, jakie postawiliśmy sobie w walce ze zmianami klimatycznymi. Bo elektrownie węglowe można uruchomić tylko w krótkim terminie" – podkreślił minister. .
Według Edtstadlera nie należy się spodziewać szybkiego zakończenia wojny na Ukrainie. "Widzę największe niebezpieczeństwo w tym, że w końcu przyzwyczaimy się do tego, że na Ukrainie jest wojna i myślę, że musimy się przed tym chronić, wielokrotnie zajmując się różnymi aspektami tej wojny" – powiedziała. "Myślę, że zmieniając perspektywę, na przykład z perspektywy kobiety, będziesz mógł lepiej, a także umożliwisz społeczeństwu dalsze spojrzenie na konsekwencje tej wojny".