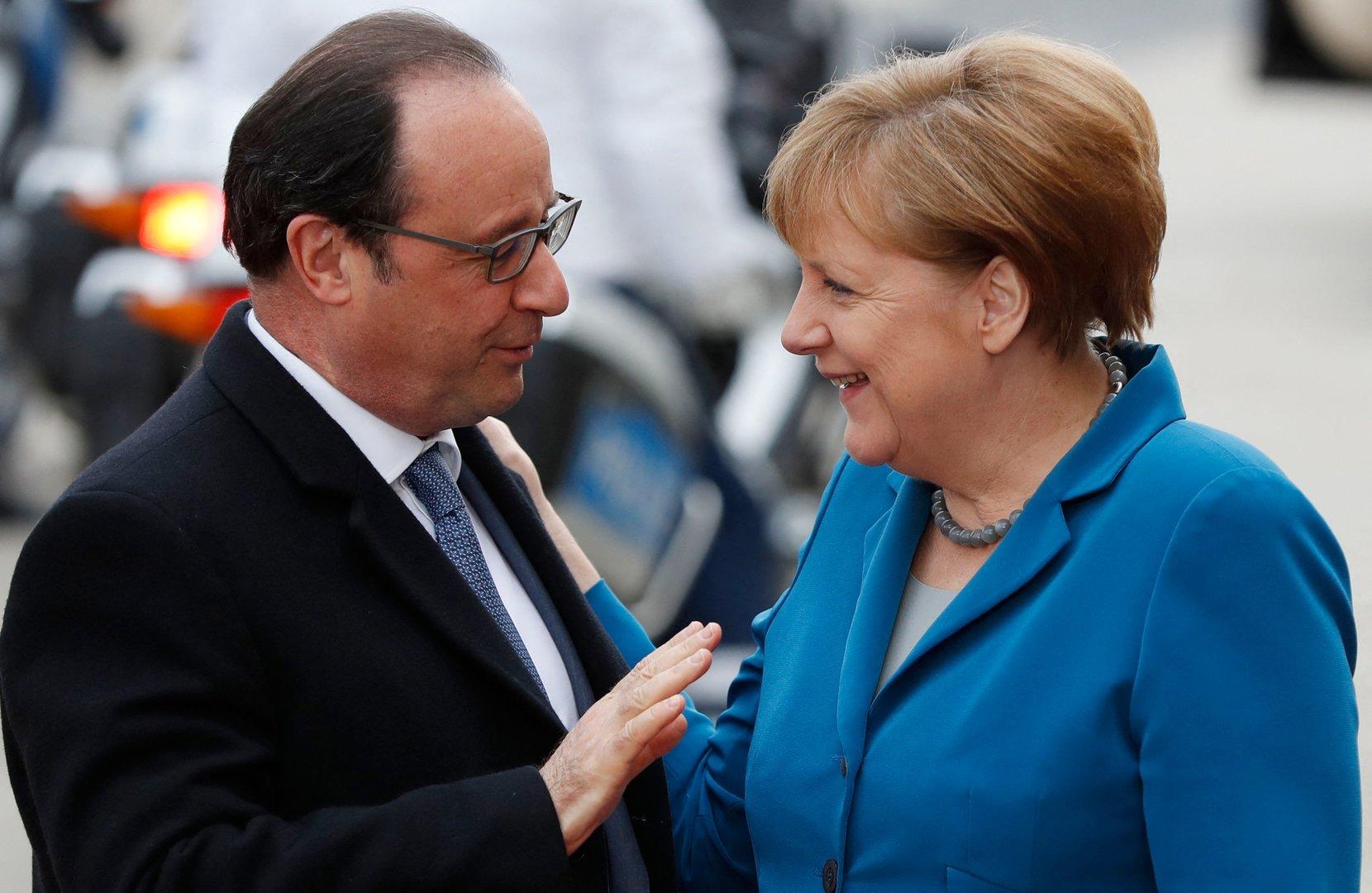 Była kanclerz Niemiec Angela Merkel (CDU) cieszyła się kulinarnymi przysmakami podczas swoich wizyt w Paryżu za kadencji prezydenta François Hollande'a. "Lubi dobre jedzenie i francuskie wino", pisze Hollande w książce o polityce międzynarodowej, która zostanie opublikowana we Francji w środę. "Władczyni piwnic Elizejskich przygotowała butelkę jej ulubionego wina na każdą wizytę" – kontynuuje.
Hollande maluje bardzo pozytywny obraz byłego kanclerza, z którym ściśle współpracował. "Łączy stanowcze przekonania z pragmatyzmem, co doprowadza niektórych do rozpaczy" – pisze. Merkel wie, czego chce, ale jest też gotowa na kompromisy "nawet jeśli trwa to nieznośnie długo". Po całonocnych negocjacjach mogła we wczesnych godzinach porannych poprosić o dodatkowe informacje.
Były prezydent Francji podkreśla, że ​​Merkel nie wytrzymuje stereotypu trzeźwości i nudy. "Interesuje się innymi, lubi żartować i śmieje się z zabawnych momentów, które wciąż pojawiają się w polityce międzynarodowej".
W książce Hollande z rozbawieniem wspomina również, jak ówczesny prezydent USA Donald Trump zapytał go krótko po zwycięstwie w wyborach, czy mógłby (Hollande) nominować kandydatów na urząd sekretarza stanu USA. Hollande nie był pewien, czy to było poważne, czy nie, i polecił mu Henry'ego Kissingera.
Z drugiej strony, prezydent Rosji Władimir Putin postrzegał jako "samotnego przywódcę", który "żył w sekrecie i izolacji", pisze Hollande. W negocjacjach Putin celowo raz po raz błądzi, "sprawiając wrażenie, że negocjacje postępują, podczas gdy w rzeczywistości nic się nie dzieje".