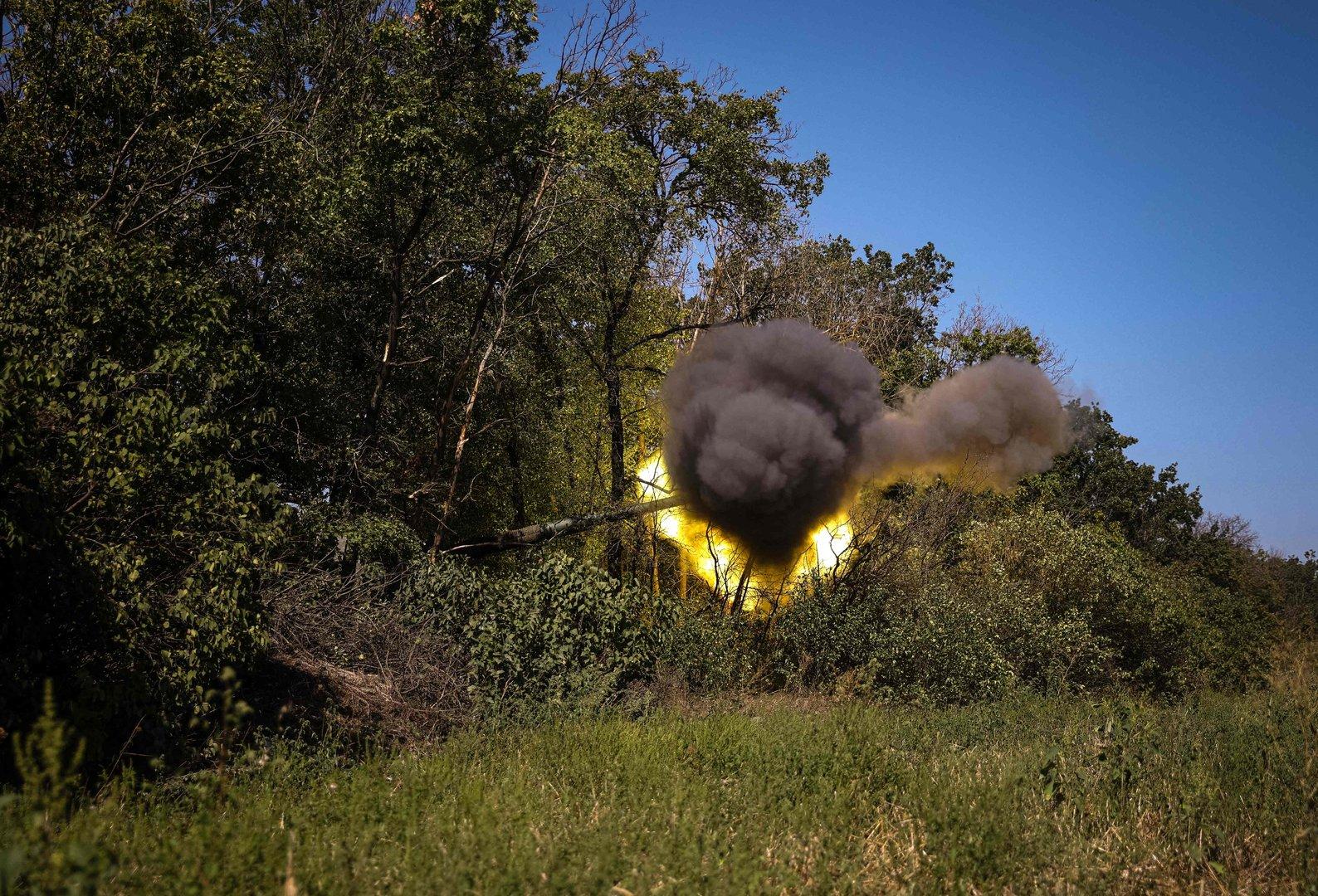 Według brytyjskich ekspertów wojskowych rosyjscy okupanci wokół południowego ukraińskiego miasta Chersoń nadal borykają się z problemami kadrowymi i zaopatrzeniowymi, pomimo znacznych posiłków. Wynika to z wtorkowej aktualizacji wywiadu brytyjskiego Ministerstwa Obrony na temat wojny na Ukrainie.
To, czy Rosjanie będą w stanie wytrzymać niedawno rozpoczętą ukraińską kontrofensywę w regionie, zależy w dużej mierze od sukcesu reorganizacji sił inwazyjnych, podał ministerstwo obrony w oświadczeniu w Londynie.
Reorganizacja struktur dowodzenia
"Od początku sierpnia Rosja poczyniła znaczne wysiłki, aby wzmocnić swoje siły na zachodnim brzegu Dniepru wokół Chersoniu", napisano w oświadczeniu na Twitterze. Jednostki na południu prawdopodobnie uzupełniono komponentami ze wschodu. Sugeruje to zasadniczą reorganizację struktur dowodzenia. Jednak większość jednostek wokół Chersoniu pozostaje za mało personelu i polega na wrażliwych liniach zaopatrzeniowych przez mosty promowe i pontonowe.
Od początku rosyjskiej wojny agresji na Ukrainę pod koniec lutego rząd brytyjski regularnie publikował informacje o postępach. Moskwa oskarża Londyn o ukierunkowaną kampanię dezinformacyjną.
Drewniane fałszywe systemy rakietowe
Według raportu Washington Post ukraińskie wojsko również używa fałszywej broni w obronie przed rosyjskimi najeźdźcami, aby oszukać napastników. Są to drewniane repliki nowoczesnych amerykańskich systemów rakietowych, napisała we wtorek gazeta, powołując się na anonimowych wyższych urzędników ze Stanów Zjednoczonych i Ukrainy.
W ten sposób rosyjskie siły zbrojne zostały oszukane do marnowania drogich pocisków manewrujących Kalibr na nieszkodliwe repliki. Gazeta była również w stanie przejrzeć zdjęcia tych wabików.
Drony nie rozpoznają manekinów
Rosyjskie drony, przekazujące flocie czarnomorskiej lokalizację rzekomych systemów rakietowych, nie były w stanie odróżnić atrap od rzeczywistych baterii artyleryjskich. "Jeżeli drony widzą baterię, jest to jak cel VIP" – cytuje ukraińskiego urzędnika. Po kilku tygodniach te "atrapy" oszukałyby co najmniej dziesięć pocisków Kalibr. W związku z sukcesem produkcja replik została rozszerzona.
Bardziej zniszczone niż dostarczone
Według Washington Post repliki mogą być również powodem, dla którego liczba rzekomo zniszczonych zachodnich systemów uzbrojenia jest tak wysoka w rosyjskich doniesieniach, zwłaszcza jeśli chodzi o amerykańską wyrzutnię rakiet Himar. "Twierdzili, że uderzyli w więcej Himarów, niż my kiedykolwiek dostarczyliśmy" – cytuje gazetę amerykańskiego dyplomatę.